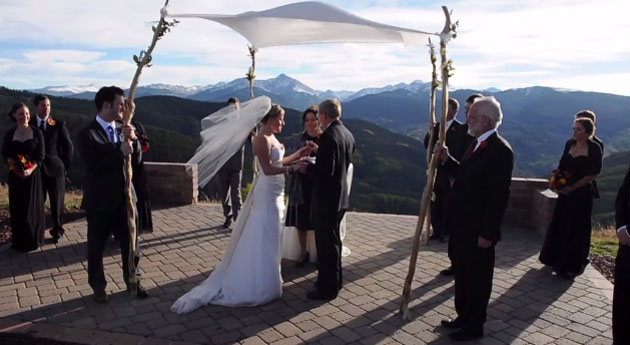 A Vail Mountain Wedding
In this video, we're sharing the preview of a wedding film by Trystan Photography, and it's a feature of Jessica and Coe's wedding at Vail Mountain and the Sebastian Hotel. The views at the Vail Wedding Deck are something that you've seen if you're a skier, but if your guests have never been to Blue Sky or any of the winter opportunities at Vail, then this is one way to share that view with them. Then, they will realize why you chose to marry at this spot.
Location is Everything
Vail is right around the corner from Breck. Just 15 minutes west of Breckenridge is Copper Mountain, and another 15 or so beyond that is the Vail Valley. So, these mountain valleys are really close together and are less than an hour's drive during the summer. Winter is a whole other animal, as you have to go over Vail Pass, which can shut down for hours at a time if inclement weather or accidents are present. Please contact us to learn more about planning a destination wedding in Vail.
Colorado Wedding Videography
Trystan Photography says:
An amazing, love-filled, and rowdy Jewish wedding at the top of Vail Mountain on the wedding deck and with a reception at The Sebastian Hotel.
A Wedding at Vail Mountain and The Sebastian Hotel from Trig Bundgaard on Vimeo.